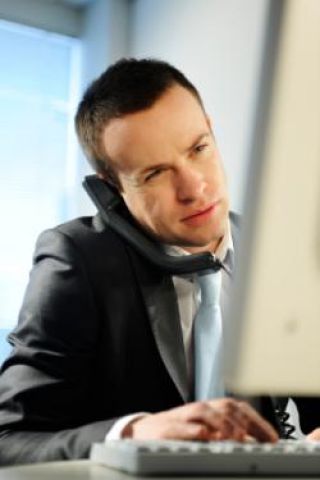 With increased pressure put upon employers to consider the wellbeing of their employees, we recognise the importance of having access to effective treatment and the right advice. Our services to local industry serve to provide access to treatment as soon as possible and also provide sound advice about the workplace envirionment, to help avoid ongoing issues.
Directors and Key Personnel
We know how debilitating pain can be and how important it is for you to be at the helm and similarly how frustrating it can be to have one of your key personnel laid up with back pain.
We can provide emergency treatment, usually within 24 hours, at a time to suit. The initial assessment will determine the cause of the problem and an appropriate course of treatment. In cases where further investigation is deemed necessary, then a recommendation for referral will be made.
Work-related Injuries
Often the effects of standing or sitting in one place for long periods of time can result in a steady adaptaion of the body to that working position. It might be then that with a change of use or a sudden jolt this results in pain. Having a member of staff off with a bad back or neck and shoulder problem, can disrupt production and put extra burden on work colleagues. Getting the right advice and treatment to ensure an early return to work is important.
Repetitive Strain Injuries
Continued use of a piece of equipment over a period of time can result in strain on a joint or the over-use of muscles, which can lead to inflammation and irritation of tissues. Such problems might occur following long periods of repetitive actions of everyday tasks such as: use of a keyboard or mouse, to repetitive movements involved in bench work like pulling levers etc. Typically, wrists and elbows are involved, but equally if the work involves pressing of a footswitch to operate a machine then foot and lower limb problems can result.
Correct treatment can help to resolve the problem and the right advice provided will help to manage the problem to avoid re-occurence.
Work-place Assessment
With pressure on employers to ensure a safe working environment for employees, the starting point might be to have a workplace assement to identify risk and to provide advice on how to avoid or minimise time off work due to back pain, postural or other musculo-skeletal related problems.
Automated Appointment Reminders
The practice operates a sophisticated practice managment software package which sends out automated appointment reminders to ensure that your staff never miss an appointment.
See more:
NICE Guidelines on Management of Back Pain